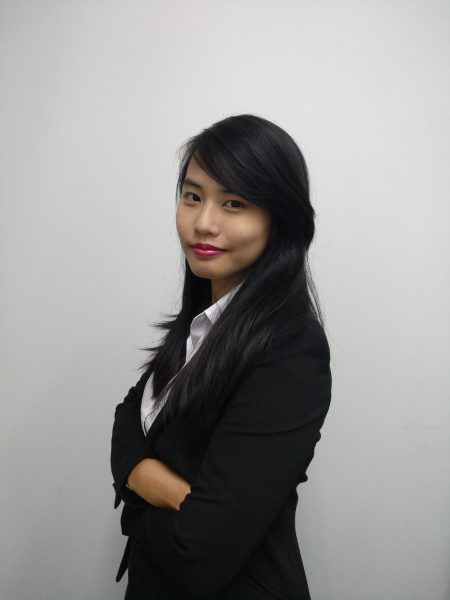 Senior Associate
LL.B(Hons)UiTM
Executive Cert. Islamic Finance

Deputy Head of Probate & Administration Department(Muslim&Non-Muslim)
Deputy Head Personal Injury & Fatal Claims
Deputy Head Commercial Dispute Resolutions
Family Law Department
Civil Litigation Department
Hanis Haifaa graduated from the University Technology Mara (UiTM) with LL.B(Hons) in 2015. She also completed the Executive Certificate in Islamic Finance in 2021.
She chambered with Messrs Ewe Chong & Khoo in 2015 and was exposed to Civil Litigation matters such as Land matters involving caveat and land acquisition, Family matters, Personal Injury claims, Execution proceedings, Debt recovery, and Small Estate Distribution application. She was also exposed to Company Law related matters such as drafting of Management Agreements and Supplemental Agreements. Hanis Haifaa has also works with the Attorney-General Chambers of Kuala Lumpur where she was exposed to the Criminal Department and Civil Department. She then joined Messrs Joshua & Associates as an Associate in October 2016 to assist in Probate & Administration Department (Malaysia – Central Zone, Singapore, China, Macau) including Muslim Estate Administration Department, Personal Injury & Accident Claim Department, Family Law Department (Annulment and Divorce), Civil Litigation Department and Commercial Dispute Resolutions. She was appointed as Deputy Head of the Probate & Administration (Non- Muslim & Muslim), Personal Injury & Accident Claim and Family Law Department in 2018. In 2021, she was promoted to Senior Associate of the firm and also the Deputy Head for the Commercial Dispute Resolutions department.
During her legal studies, she was also involved as an Interpreter/ Translator for the Foshan Jian Fei Furniture Co Limited, China where she was assigned to assist in communicating with local and foreign customers from all around the world in their prestige furniture fair held in Malaysia. She has also contributed as the Event Committee Member of UiTM Shah Alam from 2011-2015. These activities enabled her to enhance her communication skills with various types of clients. Hanis has also assisted the firm in conducting various legal seminars particularly on Estate Administration and Family Law.
Since early 2020, she is also in charge of assisting in the trainings of Chambering Students recruited by Mr Joshua and is also the lawyer-in-charge of Selangor Branch office in the absence of Mr Joshua.
Education
| | |
| --- | --- |
| 2021 | Executive Certificate in Islamic Finance |
| 2015 | Bachelor of Laws (LL.B), UiTM |
Career
| | |
| --- | --- |
| 2016 – Present | Messrs Joshua & Associates |
| 2015 | Messrs Ewe Chong & Khoo |
Affiliation
Senior Associate at Messrs Joshua & Associates
Advocate & Solicitor of the High Court of Malaya
Member of the Malaysian Bar
Member of the Selangor Bar
Legal Experience and Expertise
Successfully conducted Hearings for banking litigation matters from High Court to the Court of Appeal including Intervener's application.
Successfully conducted Hearings for contested Letter of Administration matters and contested Wills at the High Court.
Successfully conducted Hearings for various Grant of Probate applications, Letter of Administration applications and Small Estate Distribution applications all around Peninsular Malaysia.
Successfully claimed for Personal Injury Damages involving foreign nationals.
Successfully conducted various Divorce applications.
Successfully conducted Annulment of Marriage applications.
Acted in numerous debt recovery actions involving civil, execution, bankruptcy and winding-up proceedings.
Oversaw the Perfection of Transfers, discharge of charge and receipt & reassignment cases.
Attended to the preparation of Deed of Family Arrangements, various Settlement Agreements, Tenancy agreements, Friendly Loan agreements and Sale & Purchase Agreements.
Attended to the preparation of Transfer applications involving Love & Affection consideration or upon obtaining the Grant of Probate / Distribution Order to the intended beneficiaries or by way of Power of Attorney.
Attended to Discharge of Bankrupts applications at the High Court.
Attended to Translation of legal documents for Macau, Hong Kong and China government departments.
Hanis Haifaa can be contacted by email at hanis@legalkuan.com
Legal Team members under Ms Hanis:-
Ms Zync Yap (Senior Legal Clerk)
Ms Victoria Janting (Legal Clerk)
Ms Wang Siew Woon (Paralegal)