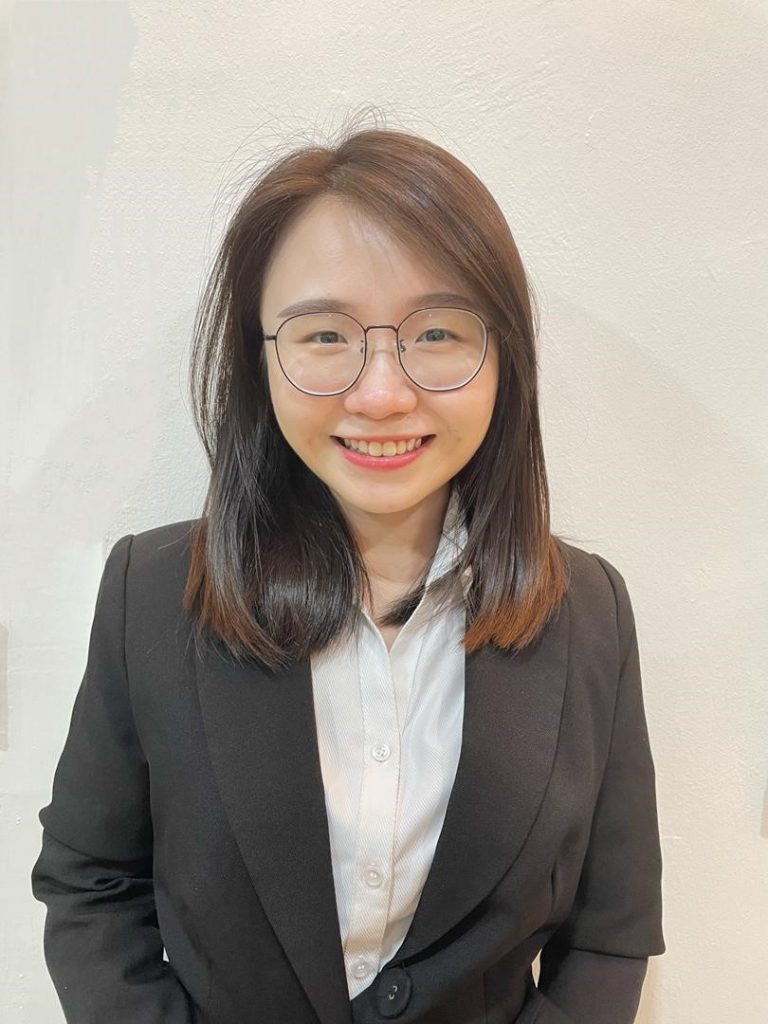 Associate
LL.B(Hons), University of London
Certificate In Legal Practice (CLP)
Probate & Administration Department
Family Law Department
Civil Litigation Department
Ying Siew graduated from the University of London with LL.B(Hons) in year 2018. Yiew Siew later obtained the Certificate in Legal Practice (CLP) in year 2019.
She commenced her internship with Messrs Joshua& Associates in year 2018-2019, under the Internship Program of the firm. She then chambered with Messrs Shearn Delamore & Co in year 2020 where she was exposed to Civil Litigation, Commercial Disputes Resolution, Bankruptcy and Companies Winding-up proceedings. She later re-joined Messrs Joshua & Associates as an Associate in March 2021 to assist in Probate & Administration Department (Central Zone of Semenanjung Malaysia), Family Law Department and Civil Litigation Department.
Ying Siew has participated in moot competitions during her legal studies. These experiences enhanced her research and analytical skills. She has also contributed as the ALSA member of ATC KL from 2015-2017, which also allows her to enhance her communication skills.
Education
| | |
| --- | --- |
| 2019 | Certificate in Legal Practice (LPQB) |
| 2018 | Bachelor of Laws (LL.B) (University of London) |
Career
| | |
| --- | --- |
| 2021 – Present | Messrs Joshua & Associates |
| 2020 | Messrs Shearn Delamore & Co |
| 2018-2019 | Messrs Joshua & Assocaites |
Affiliation
Associate at Messrs Joshua & Associates
Advocate & Solicitor of the High Court of Malaya
Member of the Malaysian Bar
Member of the Selangor Bar
Legal Experience and expertise
Successfully conducted various Bankruptcy and Winding-Up Hearings.
Successfully conducted various Grant of Probate applications, Letter of Administration applications and Small Estate Distribution applications.
Assisted in executing the Settlement Agreement between Developers & Purchasers.
Assisted in the hearings pertaining to employer-employee disputes at Industrial Court Kuala Lumpur.
Attended to various Discharge of Charges & Receipt Reassignment applications.
Attended to transfers of properties after Attended to the preparation of Transfer applications involving Love & Affection consideration (for Local or Foreign clients) or upon obtaining the Grant of Probate / Distribution Order to the intended beneficiaries.
Attended to various debt recovery claims.
Attended to various divorce proceedings.
Attended to signing of documents in various Prisons in Malaysia.
Ying Siew can be contacted by email at yingsiew@legalkuan.com
Legal Team members under Ms Ying Siew:-
Ms Tuan Asmirin (Legal Clerk)
Ms Victoria Janting (Legal Clerk)