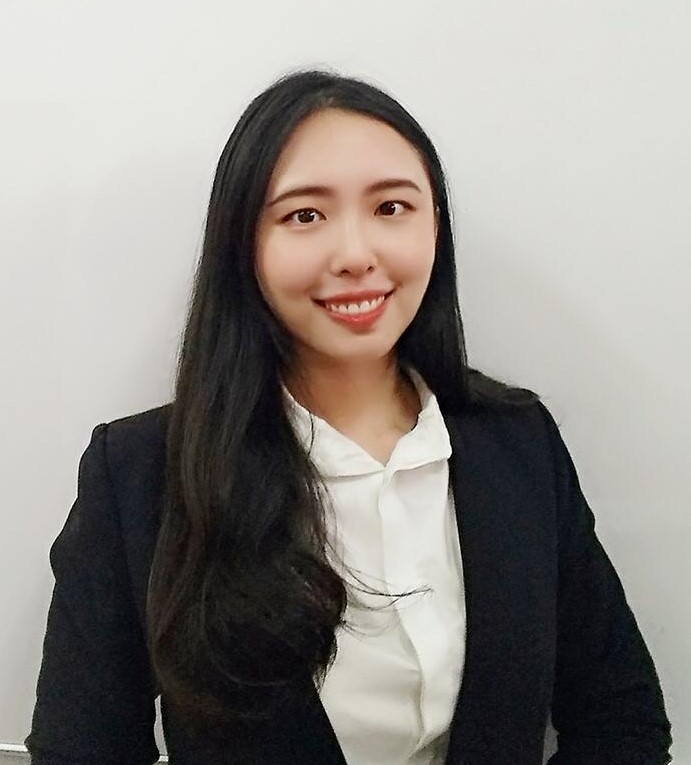 Associate
LL.B(Hons), University of London
Certificate In Legal Practice (CLP)

Probate & Administration Department
Family Law Department
Civil Litigation Department
Criminal Litigation Department
Jiachyi graduated from the University of London with LL.B(Hons) in year 2017. Jiachyi obtained the Certificate in Legal Practice (CLP) in year 2018.
Prior to the commencement of her pupillage, she worked as a paralegal in Messrs Lim Tan & Co from year 2017 until year 2018 and she was exposed to different areas of law such as Criminal Litigation (in relation to Dangerous Drug Act 1952; Statutory Rape, Assault and Battery, Kidnap etc.), Family matter, Conveyancing matters and drafting of various Commercial Agreements.
Subsequently, she chambered with Messrs Aswar Simon & Azhar in year 2019 where she was exposed to wide array of Civil Litigation matters such as Land Dispute, Judicial Review, Contractual Breach, Tenancy Disputes, Construction litigation, Insurance litigation, and Lawyer Disciplinary Proceedings.
She later joined Messrs Joshua & Associates as an Associate in July 2020 to assist in Probate & Administration Department (Northern Zone of Semenanjung Malaysia), Family Law Department and Civil Litigation Department.
Jiachyi enjoys connecting with people and has successfully assisted in organizing a few events on behalf of the Penang Bar IT Sub-Committee in the past. She is also one of the Firm's speaker for invited seminars. She is also the lawyer-in-charge of Penang Branch office in the absence of Mr Joshua.
Education
| | |
| --- | --- |
| 2017 | Certificate in Legal Practice (LPQB) |
| 2016 | Bachelor of Laws (LL.B) (University of London) |
Career
| | |
| --- | --- |
| 2020 – Present | Messrs Joshua & Associates |
| 2019 | Messrs Aswar Simon & Azhar |
| 2017-2018 | Messrs Lim Tan & Co |
Affiliation
Associate at Messrs Joshua & Associates
Advocate & Solicitor of the High Court of Malaya
Member of the Malaysian Bar
Member of the Penang Bar
Member of Penang Bar IT Sub-committee
Member of Penang Bar Family Sub-committee
Legal Experience and expertise
Assisted in various type of civil litigation proceedings ranging from Apex court to the lower court
Successfully drafted Settlement Agreements, Tenancy Agreements, Friendly Loan Agreements, Sale & Purchase Agreements, Shareholder Agreement, Licensing Agreement, Sales of Assets Agreement etc.
Successfully conducted mitigation for the arrested person
Assisted in execution proceedings involving sales and seizure of properties, eviction of tenant etc.
Oversaw the discharge of charge and receipt & reassignment cases
Successfully conducted various Divorce applications
Acted in various execution of various debt recovery action
Successfully conducted Hearings for various Grant of Probate applications, Letter of Administration applications and Small Estate Distribution applications all around Peninsular Malaysia.
Jiachyi can be contacted by email at jiachyi@legalkuan.com
Legal Team members under Ms Jiachyi:-
Ms Tan Sean Yean (Legal Clerk)