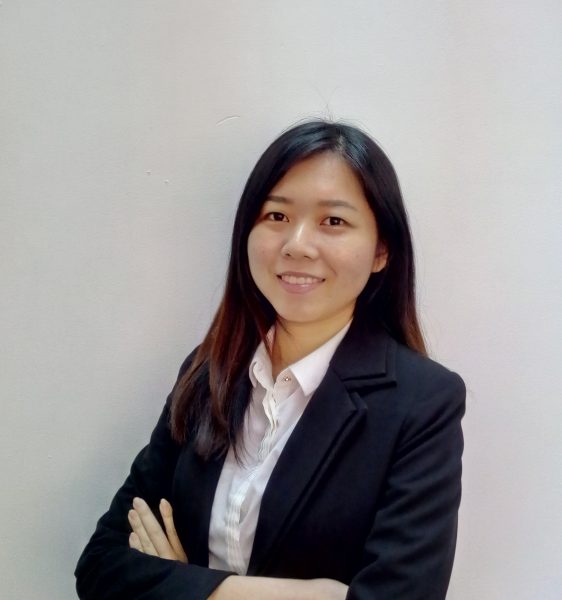 Associate
LL.B(Hons) UKM
Probate & Administration Department
Personal Injury & Fatal Claims Department
Family Law Department
Civil Litigation Department
Ai Yin graduated from the University Kebangsaan Malaysia with LL.B(Hons) in 2017.
She chambered with Messrs Kwong & Hwang in 2017-2018 and was exposed to Conveyancing matters such as Sale and Purchase Agreement (Sub-sale and Project), Tenancy Agreement and Resulting Trust transfers. She was also exposed to General Litigation (Debt Recovery, Bankruptcy proceedings and Probate & Administration matters). Thereafter, she joined Messrs Joshua & Associates in July 2019 to assist in the Probate & Administration Department (Northern & Central Zone of Semenanjung Malaysia), Family Law Department and Civil Litigation Department. From year 2020 onwards, she has also assisted the Personal Injury & Fatal Claims Department.
Ai Yin does her work meticulously as she has also worked in D'Smile Dental Surgery as a Dental Assistant prior to her legal career. This experience enhances her concentration skills. She has also volunteered as a Volunteer in Kechara Soup Kitchen and this allows her to have empathy towards her clients.
Ai Yin handles contested family disputes under the Family Law department and assists in the family claiming for insurance claim against the Vehicle's insurance whether it is a Personal Injury Claim or a Fatal Claim (death) or Third Party Property Damage Claim. She is also one of the Firm's Legal Writer.
Education
| | |
| --- | --- |
| 2017 | Bachelor of Laws (LL.B), UKM |
Previous firms
| | |
| --- | --- |
| 2019 – Present | Messrs Joshua & Associates |
| 2017 – 2018 | Messrs Kwong & Hwang |
Affiliation
Associate at Messrs Joshua & Associates
Advocate & Solicitor of the High Court of Malaya
Member of the Malaysian Bar
Member of the Selangor Bar
Legal Experience and Expertise
Oversaw the drafting of Sale and Purchase Agreements (Sub-sale and Project)
Oversaw the transfer of properties from Resulting Trust
Successfully conducted Discharge of Bankruptcy cases and contested Bankruptcy cases.
Successfully drafted various Settlement Agreements
Successfully conducted various Divorce applications
Successfully conducted various Hearings for Personal Injury, Fatal Claims & Property Damage claims.
Acted in various execution of various debt recovery action
Successfully conducted Hearings for various Grant of Probate applications, Letter of Administration applications and Small Estate Distribution applications all around Peninsular Malaysia.
Attended to the preparation of Transfer applications involving Love & Affection consideration (for Local or Foreign clients) or upon obtaining the Grant of Probate / Distribution Order to the intended beneficiaries.
Legal writer for the Firm's articles
Ai Yin can be contacted by email at aiyin@legalkuan.com
Legal Team members under Ms Ai Yin:-
Ms Lee Man Shin (Senior Legal Clerk)
Ms Tibasastiri (Legal Clerk)
Ms Chong Kuei Yin (Legal Clerk)