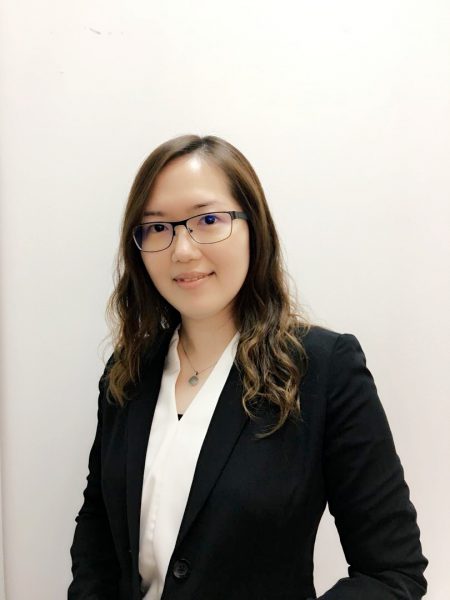 Associate
LL.B(Hons) Liverpool
Certificate in Legal Practice (CLP)
Probate & Administration Department
Conveyancing Department
Family Law Department
Li Sien graduated from the University of Liverpool, UK with LL.B(Hons) in 2011. Li Sien obtained the Certificate in Legal Practice (CLP) in 2015.
She worked in Malaysian Chinese Association under the Legal Advisory & Woman's Aid Centre as a Legal Executive from October 2014 – February 2016. The experience that she gained from this job allows her to have empathy towards her clients.
She then chambered with Messrs Hisham Yoong-KC Lim in 2016 and was exposed to General Litigation (Family Law matters, Bankruptcy & Companies Winding-Up proceedings and Probate & Administration matters) & Conveyancing Department. She later joined Messrs Wang Kuo Shing & Co as an Associate from August 2017 to 2018 to assist in the Banking & Finance Department & Conveyancing Department. Thereafter, she joined Messrs Joshua & Associates in January 2019 to assist in the Probate & Administration Department (Central Zone and Southern Zone of Semenanjung Malaysia, Singapore), Conveyancing Department and Family Law Department.
Li Sien also assists in disputed estate administration matters involving commercial disputes within the family members or beneficiaries of the Will. She assists in the negotiations for the settlement of these cases and also prepares the drafts settlement agreement and thereafter attends to the execution of the said agreements. She is also the lawyer-in-charge of Johor Branch office in the absence of Mr Joshua.
Education
| | |
| --- | --- |
| 2015 | Certificate In Legal Practice (LPQB) |
| 2011 | Bachelor of Laws (LL.B), Liverpool |
Career
| | |
| --- | --- |
| 2019 – Present | Messrs Joshua & Associates |
| 2017 – 2018 | Messrs Wang Kuo Shing & Co |
| 2016 | Messrs Hisham Yoong-KC Lim |
| 2014 – 2016 | Malaysian Chinese Association |
Affiliation
Associate at Messrs Joshua & Associates
Advocate & Solicitor of the High Court of Malaya
Member of the Malaysian Bar
Member of the Johor Bar
Legal Experience and Expertise
Successfully attended to all Corporate Loan transactions with various banks.
Successfully attended to all Sale & Purchase Agreements involving various Developers and also on Sub-sale Agreemens.
Oversaw the Perfection of Transfers, discharge of charge and receipt & reassignment cases.
Successfully conducted various Divorce applications
Acted in execution of debt recovery action including bankruptcy and winding-up proceedings.
Assisted in filing of Trade Mark applications.
Assisted in the major launching of Legal Advisory & Women's Aid Cerntre (LAWA)
Successfully conducted Hearings for various Grant of Probate applications, Letter of Administration applications and Small Estate Distribution applications all around Peninsular Malaysia.
Attended to the preparation of Transfer applications involving Love & Affection consideration or upon obtaining the Grant of Probate / Distribution Order to the intended beneficiaries.
Li Sien can be contacted by email at lisien@legalkuan.com
Legal Team members under Ms Li Sien:-
Ms Tibasastiri (Legal Clerk)
Ms Chong Kuei Yin (Legal Clerk)