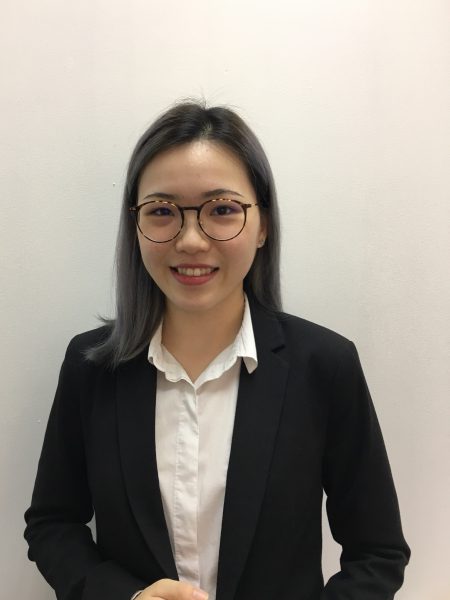 Associate
LL.B(Hons) Liverpool
Certificate in Legal Practice (CLP)
Deputy Head Employment Department
Probate & Administration Department
Family Law Department
Civil Litigation Department
Wen Hui graduated from the University of Liverpool, UK with LL.B(Hons) in 2015. Wen Hui obtained the Certificate in Legal Practice (CLP) in 2016.
She chambered with Messrs GH Tee & Co in 2017 and was exposed to Construction Litigation & Arbitration matters. She later joined Messrs Joshua & Associates as an Associate in May 2018 to assist in Probate & Administration department (Malaysia – East Coast and Central Zone of Semenanjung Malaysia, Hong Kong, Australia portfolio), Family Law department & Civil Litigation Department (Debt Recovery and Employment matters). She was then promoted to Deputy Head of the Employment Department in 2021.
Wen Hui enjoys running and has participated in various Running Events during her studies and after work. Her travelling hobby also allows her to meet people from all walks of life.
Wen Hui also writes articles on behalf of the firm in relation to Employment matters and Estate Administration matters. She has also attended to live interviews on Estate Administration on behalf of the firm. She is also the lawyer-in-charge of Kelantan Branch office in the absence of Mr Joshua
Education
| | |
| --- | --- |
| 2016 | Certificate In Legal Practice (LPQB) |
| 2015 | Bachelor of Laws (LL.B) (Liverpool) |
Career
| | |
| --- | --- |
| 2018 – Present | Messrs Joshua & Associates |
| 2017 | Messrs GH Tee & Co |
Affiliation
Associate at Messrs Joshua & Associates
Advocate & Solicitor of the High Court of Malaya
Member of the Malaysian Bar
Member of the Kelantan Bar
Legal Experience and Expertise
Assisted in drafting of Employment Handbook dismiss procedures.
Attended to Employment matters representing the companies and complainant.
Successfully conducted Hearings for various Grant of Probate applications, Letter of Administration applications and Small Estate Distribution applications all around Peninsular Malaysia.
Successfully conducted various Divorce applications.
Acted in execution proceedings involving eviction of Tenants including eviction against properties where the tenants has passed away.
Oversaw the Perfection of Transfers, discharge of charge and receipt & reassignment cases.
Attended to the preparation of Transfer applications involving Love & Affection consideration or upon obtaining the Grant of Probate / Distribution Order to the intended beneficiaries.
Attended to the execution of an Anton Pillar Order (on their defense)
Legal writer for the Firm's articles
Wen Hui can be contacted by email at wenhui@legalkuan.com
Legal Team members under Ms Wen Hui:-
Ms Tibasastiri (Legal Clerk)
Ms Chong Kuei Yin (Legal Clerk)